Micrograin solide carbide end mill
with double flute and flat bottom
30° upcut spiral
shank without clamping surface DIN 6535-HA
With stepped double flute end mills, the cutting edge diameter is considerably larger than the shaft diameter. This tool is ideally suited for milling over. With high feeds rates and low infeed, large surfaces can be milled over in a short time.
Due the sharp edged corners, it is also possible to perform contour machining.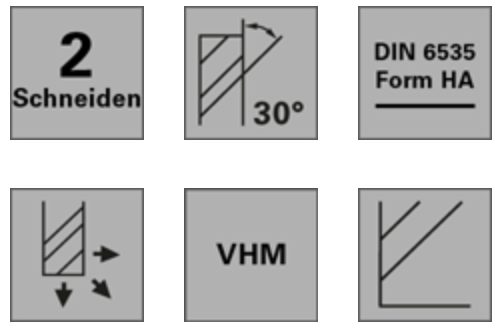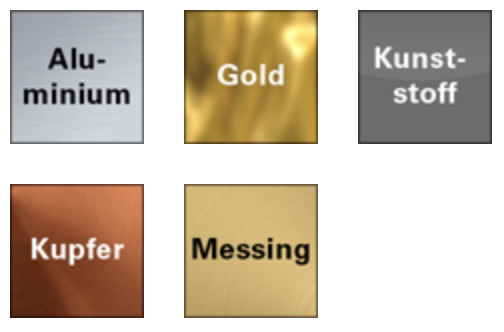 Art.-No.
D1
(mm)
D2
(mm)
L1
(mm)
L2
(mm)
Price

| | |
| --- | --- |
| | Products to cart |

DAT.0068441
8,0 (mm)
6,0 (mm)
50,0 (mm)
10,0 (mm)

48,90 EUR

DAT.0068440
10,0 (mm)
6,0 (mm)
50,0 (mm)
10,0 (mm)

68,60 EUR

DAT.0068442G
12,0 (mm)
6,0 (mm)
50,0 (mm)
6,0 (mm)

81,90 EUR

DAT.0078812A
12,0 (mm)
10,0 (mm)
50,0 (mm)
10,0 (mm)

69,30 EUR

DAT.0078812
12,0 (mm)
12,0 (mm)
50,0 (mm)
10,0 (mm)

69,30 EUR

DAT.0078812L
12,0 (mm)
12,0 (mm)
50,0 (mm)
20,0 (mm)

83,40 EUR

DAT.0078812B
12,0 (mm)
12,0 (mm)
60,0 (mm)
30,0 (mm)

83,40 EUR

DAT.0068442A
14,0 (mm)
6,0 (mm)
50,0 (mm)
6,0 (mm)

129,90 EUR

DAT.0068443G
14,0 (mm)
8,0 (mm)
50,0 (mm)
6,0 (mm)

115,80 EUR

DAT.0078814A
14,0 (mm)
10,0 (mm)
50,0 (mm)
10,0 (mm)

97,50 EUR

DAT.0078814
14,0 (mm)
12,0 (mm)
50,0 (mm)
10,0 (mm)

97,50 EUR

DAT.0078816A
16,0 (mm)
10,0 (mm)
50,0 (mm)
10,0 (mm)

111,60 EUR

DAT.0078816B
16,0 (mm)
10,0 (mm)
80,0 (mm)
12,0 (mm)

288,80 EUR

DAT.0078816
16,0 (mm)
12,0 (mm)
50,0 (mm)
10,0 (mm)

111,60 EUR

DAT.0078818A
18,0 (mm)
10,0 (mm)
50,0 (mm)
10,0 (mm)

139,80 EUR

DAT.0078818
18,0 (mm)
12,0 (mm)
50,0 (mm)
10,0 (mm)

139,80 EUR

DAT.0068444G
20,0 (mm)
8,0 (mm)
50,0 (mm)
8,0 (mm)

148,30 EUR

DAT.0078820A
20,0 (mm)
10,0 (mm)
50,0 (mm)
10,0 (mm)

153,90 EUR

DAT.0078820
20,0 (mm)
12,0 (mm)
50,0 (mm)
10,0 (mm)

153,90 EUR

| | |
| --- | --- |
| | Products to cart |
Show 1 to 19 (from a total of 19 products)